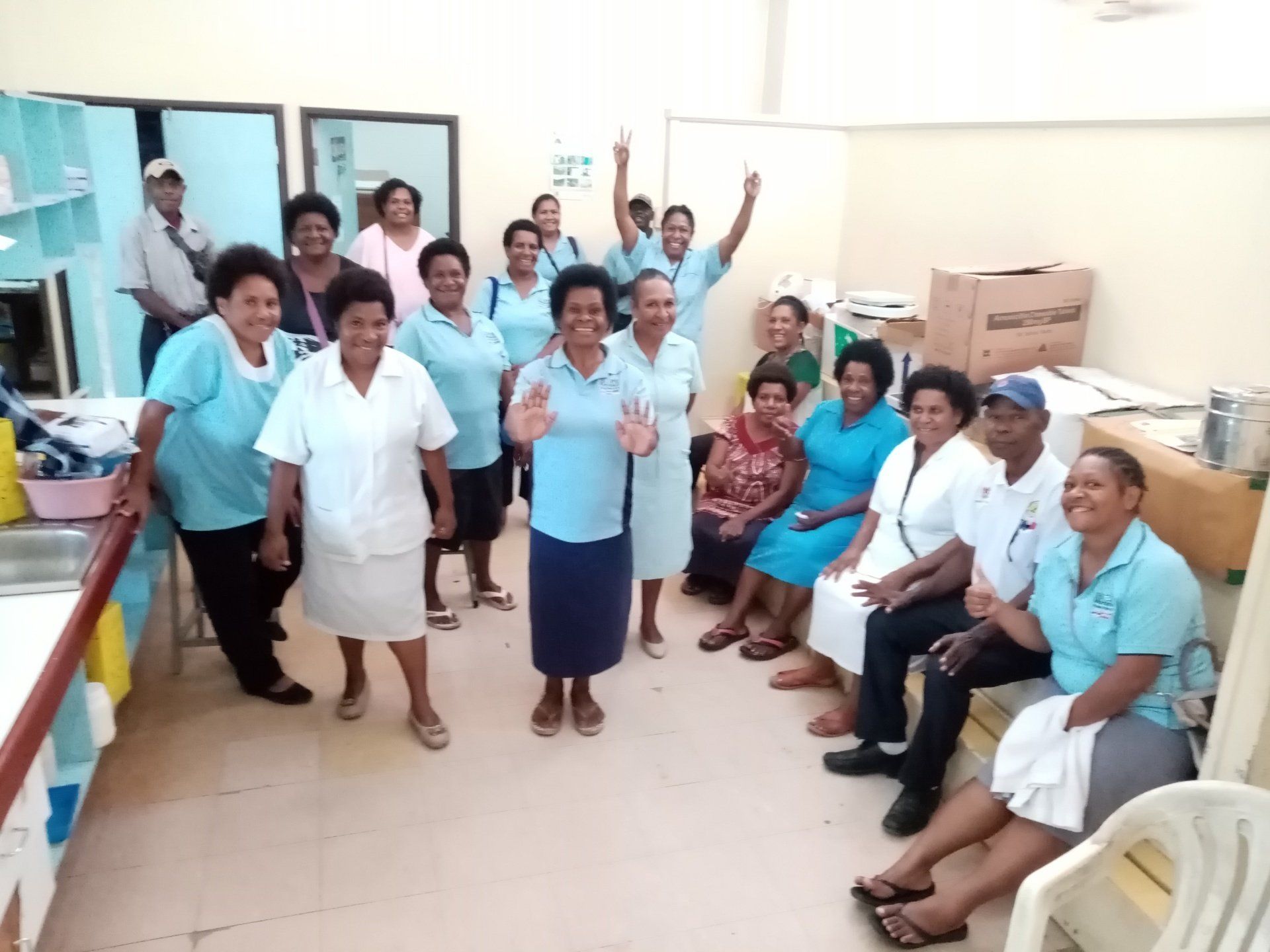 HOPE worldwide Papua New Guinea runs two large health clinics in partnership with the government. When the government announced a countrywide lockdown on March 24, the excellent reputation of the clinic staff and volunteers inspired officials in the nation's capital of Port Moresby to partner with our clinics on the front lines in the fight against COVID-19. Working with government leaders, HOPE worldwide is training hundreds of nurses who will test our regular patients, as well as vulnerable and materially poor citizens in the city, for the virus. Even though we are in lockdown, essential clinical services like tuberculosis and HIV treatments continue to ensure that vulnerable clients still receive life-saving medicines. As far as our team members are concerned, personal protective equipment (PPE) is still in short supply; some of our nurses are equipped, but we are still waiting for the government to supply our entire clinical staff. In the meantime, we are mixing bleach and water to make disinfectants for cleaning and use as sanitizers, and we are hopeful that our partnership will improve people's health and save lives.
Here is the whole story
We have an OYC Hope focused site in Bolivia! If you can speak Spanish it is a wonderful opportunity to serve!