https://www.disciplestoday.org/i-was-hungry-covid-relief-update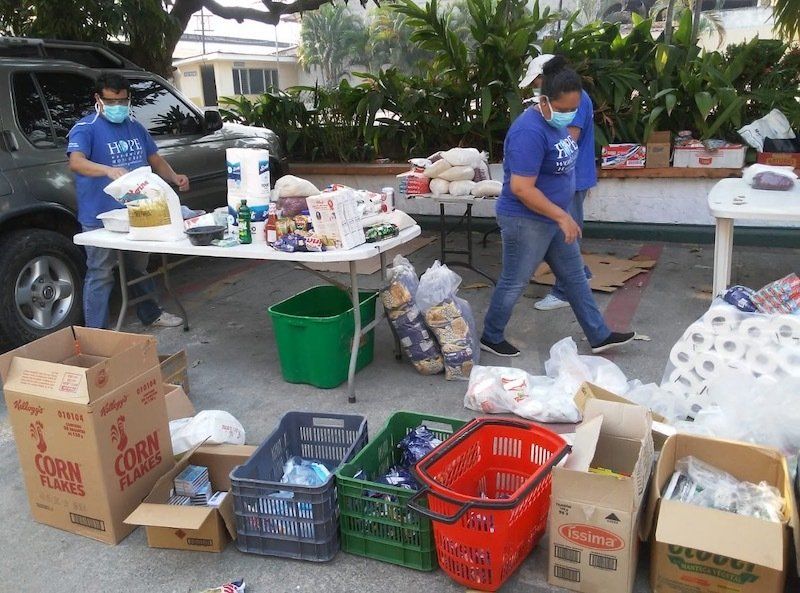 The results: We have fed over 500 disciples throughout Central America, Mexico and are now adding Venezuela with a total of nine churches where members are being supported.
How: Disciples sponsor families of disciples and have the ability to communicate and build relationships with the family or individual they sponsor.
Who: We prioritize by widows, elderly, disabled, sick, single moms, and other disciples in extreme poverty or temporary crisis. Those physically able to work are encouraged to learn English, computer skills, pursue higher education , sewing or other programs that become available as way of increasing their income and break break the cycle of poverty.
Vision: Our vision is that every church starts an I was Hungry ministry and sponsors a third world church so that someday there will not be a hungry disciple in the entire kingdom.
There is so much going in the world today and many ways to give. Check out how Hope is doing to provide for the needs of those in Central America.
"For I was hungry and you gave me something to eat, I was thirsty and you gave me something to drink, I was a stranger and you invited me in, I needed clothes and you clothed me, I was sick and you looked after me, I was in prison and you came to visit me.' "Then the righteous will answer him, 'Lord, when did we see you hungry and feed you, or thirsty and give you something to drink? When did we see you a stranger and invite you in, or needing clothes and clothe you? When did we see you sick or in prison and go to visit you?' "The King will reply, 'Truly I tell you, whatever you did for one of the least of these brothers and sisters of mine, you did for me.'"
(Matthew 25:35-40)